What is the minimum down payment you can put down when purchasing a home?
---
The minimum you are required to put down when purchasing a home is still 5% if it is your principle residence for a purchase price of $500,000 or less. When the purchase price is above $500,000, the minimum down payment is 5% for the first $500,000 and 10% for the remaining portion.
---
When do I have to pay CMHC/mortgage insurance fees?
---
Generally any mortgage that is purchased with less that 20% down is considered "high ratio" and requires a mortgage insurance premium. Anything that is less than 80% loan to value is considered "conventional" and a mortgage insurance premium in not applicable. There are a few exceptions. Mortgage Loan Insurance and Premiums
---
What is the maximum a mortgage can be amortized for?
---
For conventional mortgages 30 years, for high ratio 25 years
---
What are the most important things needed to get a mortgage approved?
---
Lenders and banks usually look at 4 main components of an application:

-Credit: This gives a picture of you financial history and responsiblity.

-Down payment: Generally the more down payment you have the more lenient the lender is. They usually ask for 90 day history of proof of funds. Down payment can be also gifted.

-Income verification: This is important to show that the mortgage is affordable and will be serviced by income earned. Generally, for employed clients a job letter and paystub will suffice. For self employed clients, generally they are looking for the 2 most recent years of Notice of Assessments. The lender can ask for any other documentation if seen fit at their discretion.

-Property: If the subject property is in poor condition or not easily marketable, it may hurt the approval.

---
First time home buyers
---
First Time Home Buyers' Program First time home byers tax credit explained: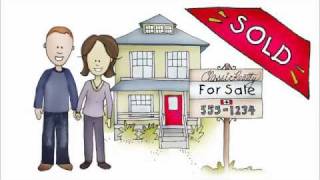 ---
What are property transfer taxes (PTT)?
---
The Property Transfer Tax is a tax payable to the Provincial Government by purchasers of real estate. The tax applies to all types of real estate, whether residential, commercial or industrial. How Is It Calculated? The amount of the Property Transfer Tax is 1% on the first $200,000.00 of the property's fair market value, 2% on the amount between $200,000 and $2,000,000, and 3% on the amount between $2,000,000 and $3,000,000, and 5% of the remaining fair market value. PTT Calculators
---
When and how much is GST?
---
G.S.T. applies to new or substantially renovated housing Substantially renovated is defined in the legislation as the removal or replacement of most of the house construction components except for the foundation, external walls, interior supporting walls, floor, roof and staircase. G.S.T. does not apply to used residential housing Unless the property falls within certain categories, such as strata hotel, short term rental property, mixed use property or other such items. Used residential housing which has been used as a principal residence or long term rental is not subject to G.S.T. but if any unique facts exist you should contact an expert. The rate of tax for G.S.T. is 5% – subject to any rebates, discussed below. GST Calculator
---
What is the mortgage stress test / qualifying rate?
---
The mortgage stress test requires banks to check that a borrower can still make their payment at a rate that's higher than they actually pay. To do this, they check your ability to make your payments based on The Bank of Canada qualifying rate, which is based on the mode average of posted 5-year fixed rates from Canada's big banks. Currently, the Bank of Canada qualifying rate is 4.79%. This means that your income needs to be high enough, and your existing debt low enough, to be able to pay down your mortgage at that higher rate. Generally, this will result in you being able to borrow a smaller amount of money.
---
What is the difference between a fixed vs a variable rate?
---
With a fixed rate mortgage, the mortgage rate and payment you make each month will stay the same for the term of your mortgage. With a variable rate mortgage, however, the mortgage rate will change with the prime lending rate as set by the Bank of Canada or your lender.
---
---