What is the minimum down payment you can put down when purchasing a home?
---
The minimum you are required to put down when purchasing a home is still 5% if it is your principle residence for a purchase price of $500,000 or less. When the purchase price is above $500,000, the minimum down payment is 5% for the first $500,000 and 10% for the remaining portion.
---
When do I have to pay CMHC/mortgage insurance fees?
---
Generally any mortgage that is purchased with less that 20% down is considered "high ratio" and requires a mortgage insurance premium. Anything that is less than 80% loan to value is considered "conventional" and a mortgage insurance premium in not applicable. There are a few exceptions.
---
What is the maximum a mortgage can be amortized for?
---
For conventional mortgages 30 years, for high ratio 25 years
---
What are the most important things needed to get a mortgage approved?
---
Lenders and banks usually look at 4 main components of an application:

-Credit: This gives a picture of you financial history and responsiblity.

-Down payment: Generally the more down payment you have the more lenient the lender is. They usually ask for 90 day history of proof of funds. Down payment can be also gifted.

-Income verification: This is important to show that the mortgage is affordable and will be serviced by income earned. Generally, for employed clients a job letter and paystub will suffice. For self employed clients, generally they are looking for the 2 most recent years of Notice of Assessments. The lender can ask for any other documentation if seen fit at their discretion.

-Property: If the subject property is in poor condition or not easily marketable, it may hurt the approval.

---
First time home buyers tax credit explained
---
Watch the video below: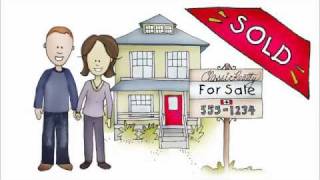 ---
---